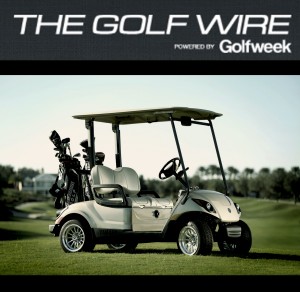 Newnan, Ga. (April 1, 2016) – Yamaha Golf-Car Company has been selected to provide fleet golf cars, multi-passenger concierge cars, utility vehicles and beverage units to facilities of the Milwaukee County Park System (Wis.), including golf courses, several parks and the nationally acclaimed Milwaukee County Zoo.
National PGA Course Supported by Yamaha Golf Cars
Yamaha is supplying vehicles to 10 of the Park System's 15 golf courses, including eight regulation-length layouts and two Par-3 courses. Among the regulation courses is the Brown Deer Park Golf Course, founded in 1929 and the former site of a PGA Tour event from 1994-2009. Brown Deer is where Tiger Woods made his pro debut on the Tour in 1996. The course also has hosted four USGA National Championships and is currently home to the LPGA Symetra Tour's PHC Classic. The courses will be using Yamaha's Drive gas golf cars, featuring electronic fuel injection and the industry's smallest carbon footprint.
Zoo Maintenance and Guest Transport
Yamaha cars will also be in place at the Milwaukee County Zoo, one of the premier facilities in the country and home to more than 2,000 mammals, birds, fish, amphibians and reptiles across 200 wooded acres. The zoo will be utilizing Yamaha's multi-passenger concierge cars to transport guests, plus utility vehicles for the facility maintenance staff.
"We are extremely gratified to support a community institution that brings such enjoyment and learning opportunities to its citizens and visitors, said Tom McDonald, president of Yamaha Golf-Car Company. "We are confident that the quality and value of Yamaha vehicles will complement the premier offerings of the Milwaukee County Park System for many years to come."
Harris Golf Cars Chosen as Distributor
The Yamaha cars and vehicles were placed by Harris Golf Cars, a Yamaha distributor headquartered in Dubuque, Iowa. Established in 1979, Harris is one of the longest tenured Yamaha distributors in the country. It will service the Milwaukee County Park System out of its Sturtevant, Wis., office.
Interested in what Yamahas can offer your Park System? Contact us today.