Harris Golf Cars Parts Special
JANUARY / FEBRUARY
2021 PARTS SPECIAL
Offer good while supplies last or until 2/28/2021!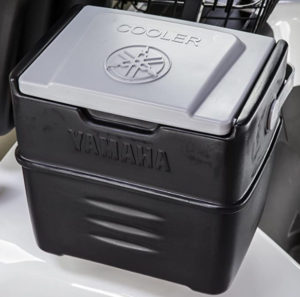 YAMAHA DRIVE 9-PK COOLER
Part #: GCA-JW132-11-00
ON SALE FOR $65.99
List Price: 76.99
Roto-molded, double-wall construction • Attached flip-up lid
Removes easily from car • Portable with attached handle
Stackable for easy storage • 515 cu.in./2.23 gal. capacity
Includes mounting hardware to attach on left or right side
3-year limited warranty • Fits all Yamaha DRIVE cars!
FREE SHIPPING IN THE CONTINENTAL US!
Harris Golf Cars has many exciting and versatile products to get you the ride you deserve!
Our parts department is dedicated to the needs of our customers. Our inventory is one of the largest in the United States. Our mechanic staff includes some of the best technicians ever to service all brands of golf cars.
We offer you a variety of parts and accessories for your golf car. We have a huge inventory of Genuine Yamaha Golf Car parts and accessories. We stock a lot of Club Car, and Ez-Go parts and are able to ship worldwide. With a full line of accessories for your golf car, we can provide every possible accessory you would need.