YAMAHA QUIETECH EFI DRIVE²
Hours—Monday-Friday: 8 am–5 pm
Saturdays by appointment at all locations!
Our Sturtevant, WI location will remain open during area road construction.
Please call 262-886-2816 for current closures and directions to Harris Golf Cars.
INTRODUCING THE ONE THING YOU NEVER HEARD COMING

Ours is the first gas-powered car in the industry to offer independent rear suspension, for the most comfortable drive around, no matter the terrain. And at an efficient 45 MPG and 76% fewer pollutants, there's no doubt this car is the most sound decision for your course.
GAS, THE QUIET CHOICE FOR A SOUND 
BUSINESS DECISION
 Yamaha exclusive QuieTech technology
 Independent Rear Suspension
 Up to 23% better gas mileage at 45 MPG*
 Yamaha-built engine
 Industry-leading fuel economy
 Fewest emissions and up to 76% less pollutants than competitors*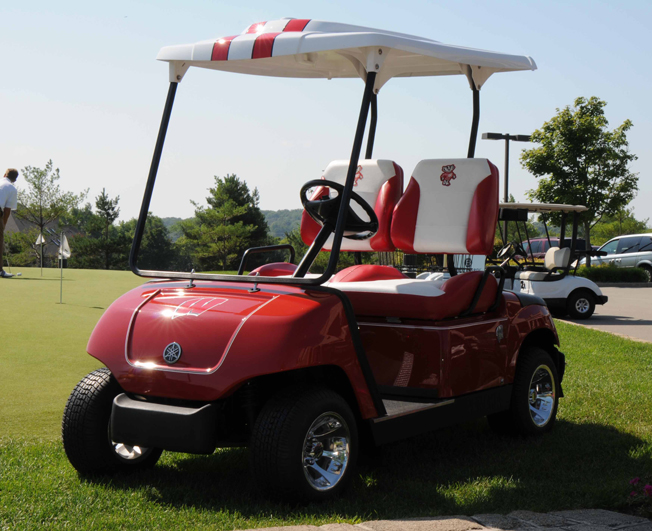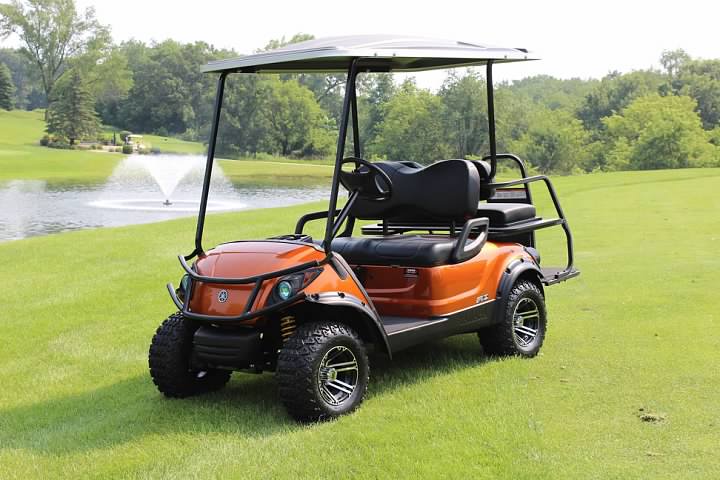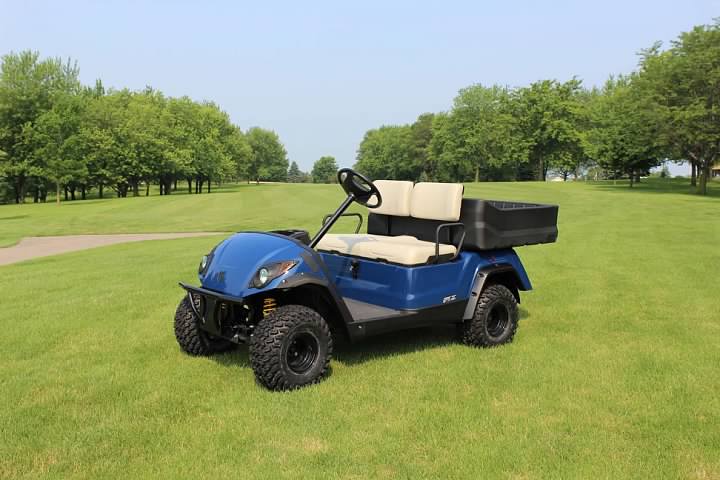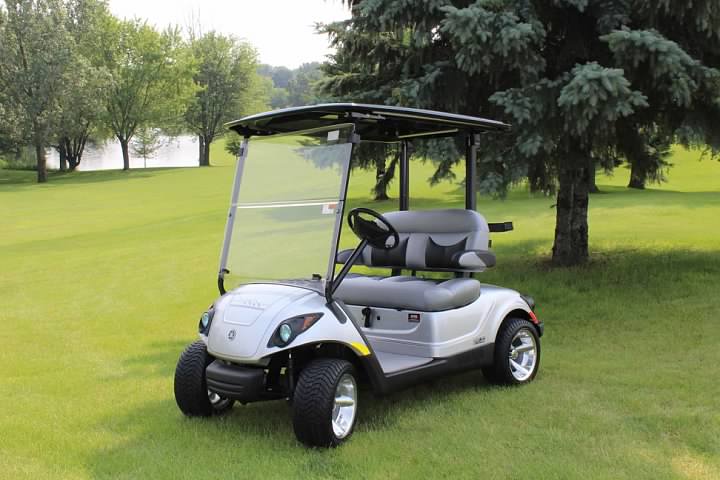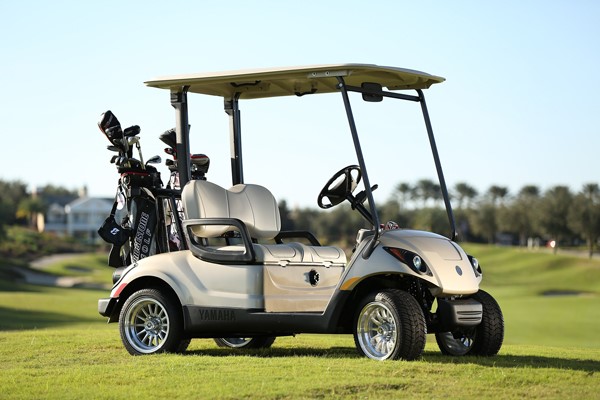 Are trade-ins accepted?
Harris Golf Cars will evaluate the value of your trade-in vehicle and make an offer against a new or used golf car. Call us or stop by to learn more.
Do you do quotes for custom cars?
Custom golf cars are a specialty of Harris. Check out our Inventory, or request a quote and a dealer will get back to you.
How do I find my golf car's serial number?
Is delivery available?
Harris Golf Cars can deliver a vehicle to a location near you. Our delivery service is available to individual customers in our Illinois, Iowa, Nebraska and Wisconsin territories.
Do you service golf cars?
How do I find out what model of Yamaha golf car I have?
The Yamaha model number appears on the golf car label and is useful to help identify the model when looking for Yamaha Parts & Accessories. Click here for a complete listing of Yamaha Model and Primary ID numbers.
What is your warranty policy?
New Yamaha golf cars come with the Yamaha 4 year factory warranty. Late model used golf cars are backed by a Harris 2 year warranty. We stand behind our vehicles and our service department's inspections.
Do you rent golf cars for events?
Golf Car Rentals have long been a part of the Harris Golf Cars business. We can tailor a rental quote to fit your event or business needs. Request a rental quote today!
Our Inventory is one of the largest in the USA.

Hours
M-F: 8am–5pm
SAT: 9am–1pm
(Mar 16–Jun 15)

Hours
M-F: 8 am-5 pm
SAT: By Appointment

Hours
M-F: 8am–5pm
SAT: 9am–1pm
(Mar 16–Jun 15)

Hours
M-F: 8 am-5 pm
SAT: By Appointment
The Possibilities Are Endless...
Our parts department is dedicated to the needs of our customers. Our inventory is one of the largest in the United States. Our mechanic staff includes some of the best technicians ever to service all brands of golf cars.
We offer a huge inventory of Genuine Yamaha golf car parts and accessories and stock a lot of Club Car and Ez-Go parts. We ship parts worldwide everyday. We offer a full line of accessories for your car, providing every possible accessory you would need.